A new way of experiencing
your daily nutrition.
Having headaches?
Feeling tired?
Being stressed out?
Cannot concentrate?
Taking nutrition takes
too much time?
An application, so simple you thought you've used it before
Boost is the ultimate tool for tracking your daily nutrition intake. With real-time data and a user-friendly design, Boost makes it easy to monitor essential vitamins and minerals, and connect with a hardware device to dispense supplement powders. Take control of your nutrition and improve your overall health with Boost.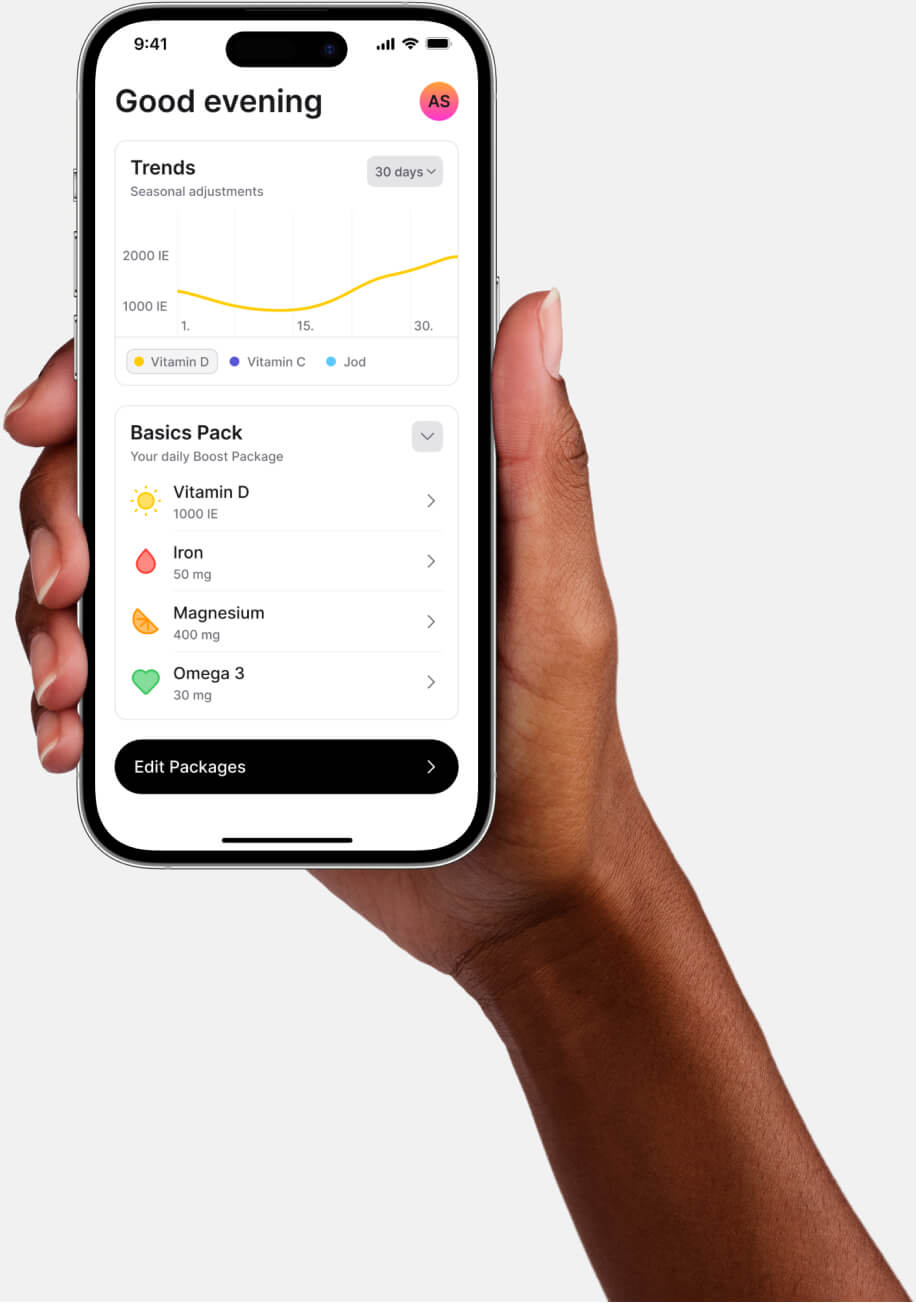 Revolutionize your lifespan with our advanced hardware
Boost's hardware device is designed to dispense the necessary supplement powders with ease. It features a linear rail that positions a glass below stylish test tubes. All of this is controlled by the Boost application, making it easy to stay on top of your nutritional needs.
Order now